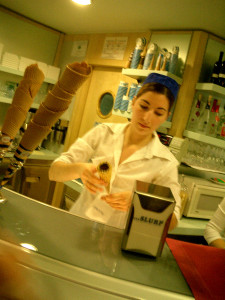 There are many ways to support MEI-BE WHATever:

Donate to MEI-BE WHATever
In a time when public funding is sharply reduced, we depend on people who value our vision and work. We would like to invite you to join in our artistic expansion by making a donation.
The donation supports all aspects of production, development, and organization for the company. Previous contributions have helped us take our work to Europe and throughout the US to critical and audience appreciation.
 All donations are tax-deductible to the fullest extent of the law.
Donate online
Make a tax deductible DONATION HERE



Volunteer for MEI-BE WHATever
info@MeiBeWhatever.com
We need volunteer for the box-office, administrator, and usher for event
We need press relations, grant writing, fundraising consulting
If you can fulfill any of our requests, contact us.
MEI-BE WHATever would like to thank the following for their generous support:
| | | | |
| --- | --- | --- | --- |
| | | Aitalia | |
| | | America Music Center (Live Music for Dance Program) | |
|   | | Asia-Europe Foundation | |
| | | Andrew Berman Architect | |
| | | Bogliasco Foundation | |
| | | HERE | |
| | | Lower Manhattan Cultural Council | |
| | | Malaysia National Culture and Arts Department | |
| | | Manhattan Community Arts Fund/LMCC | |
| | | Material for the Arts | |
| | | MyDance Alliance | |
| | | Merseyside Dance Initiative, Liverpool | |
| | | The Music Professional Conservatory of Performing Arts | |
| | | New York Foundation for the Arts | |
| | | New York State Council on the Arts | |
| | | Performance Space 122's Commissioning Program for New Works | |
| | | Rimbun Dahan | |
| | | US Artists International (a program of the National Endowment for the Art and managed by Mid Atlantic Arts Foundation.) | |
| | | Tribeca Performing Arts Center | |